Smrekosan - Oblak's Spruce Resin Ointment
Spruce resin ointment has been traditionally used for many years for skin care and regeneration. In the place where the ointment is applied, it also accelerates blood circulation in the skin. This supports the skin's ability to renew itself, improves the skin's defense mechanism, stimulates its function and keeps it healthy. The ointment is also suitable as a massage base to revitalize and care for the skin in the area of the back, shoulders, joints, elbows and knees.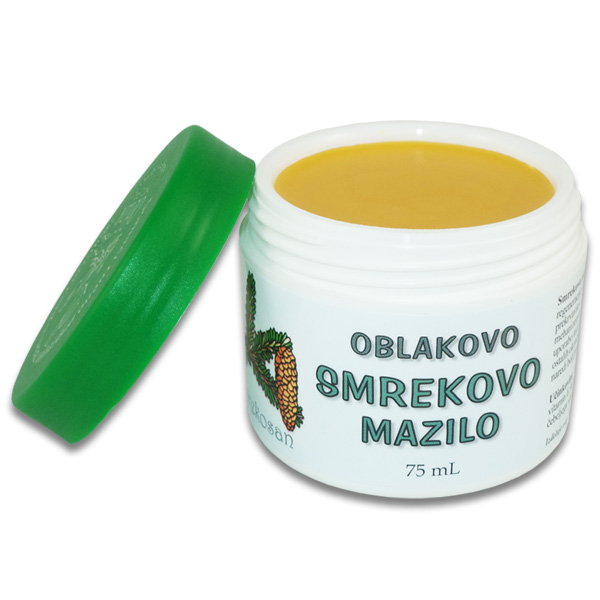 More about spruce resin oitment
Traditional organic ointment for skin care, protection, and intensive regeneration.
For regeneration
For regeneration in the area of the back, joints, knees, shoulders, and other limbs.
For massages
For muscle massages after heavy loads or sports activities.
Against skin problems
For the care against various skin problems and the elimination of undesirable appearances.
For protection
For the protection of the skin from the effects of weather conditions and drying out.
Opens the airways
For rubbing into the skin in the respiratory area.
Calloused feet care
For the care and soothing of calloused feet. It has a beneficial effect on the feet after hiking.
For general care
For general skin care and prevention of stretch marks.
The ointment is suitable for multipurpose daily use without restrictions. We recommend using it as a massage base for better blood circulation and faster skin regeneration when caring for the back, shoulders, joints, muscles, ligaments, and stiff and tired limbs. Massage the desired areas several times a day, gently or intensively, depending on how you feel. The ointment also has a beneficial effect in the care of various skin problems and the elimination of undesirable appearances, as it stimulates the skin's defense mechanism and its ability to function. Use the ointment several times a day, but do not apply it directly to open wounds. If necessary, you can also cover the areas with a cloth, an air bandage (gauze), or a plaster, but it is necessary to wrap them loosely so that the blood can circulate. In addition to the above, the ointment can also be used for rubbing in the respiratory area. Essential oils have a beneficial effect on the respiratory tract. For general care, the ointment is particularly suitable for restorative and invigorating skin care, as it makes the skin more elastic, has a pronounced regenerating effect, abundantly moisturizes it, and prevents the formation of stretch marks. After application, the skin is soft, firm, and pleasant to the touch.
Spruce ointment can also be used in combination with Venosal ointment for legs and foot care.
Product color and scent may vary slightly depending on the batch. This is due to the natural and organic ingredients. This does not affect the quality of the product.
Store well closed, and at room temperature.
INGREDIENTS: OLUS (VEGETABLE - COCONUT DERIVED) OIL*/**, ELAEIS GUINEENSIS (PALM) BUTTER*/**, OLEA EUROPEA (OLIVE) FRUIT OIL*/**, CERA ALBA*/**, PICEA ABIES (SPRUCE) RESIN*, LANOLIN*, CALENDULA OFFICINALIS FLOWER EXTRACT*/**, MELISSA OFFICINALIS LEAF EXTRACT*/**, HELIANTHUS ANNUUS (SUNFLOWER) SEED OIL*, PRUNUS AMYGDALUS (ALMOND) DULCIS OIL*, SIMMONDSIA CHINENSIS (JOJOBA) SEED OIL*/**, BUTYROSPERMUM PARKII (SHEA) BUTTER*/**, TOCOPHEROL (VITAMIN E)*, DAUCUS CAROTA SATIVA (CARROT) EXTRACT (SOURCE OF VITAMIN A)*/**, ROSMARINUS OFFICINALIS LEAF EXTRACT*/**, ABIES ALBA (FIR) NEEDLE OIL*, BISABOLOL (NATURAL)*, LIMONENE***
* Ingredients from natural origin (100 %)
** Ingredients from organic agricultural sources (73 %)
*** Components from natural essential oils
Free from preservatives, mineral oils, silicones, dyes and perfumes!
Spruce resin
Spruce resin is an organic active substance that protects trees from damage and infection caused by external factors. Resin preparations have been used for many years in traditional folk medicine to treat a variety of skin problems. In the place where the resin is applied, it additionally stimulates blood circulation in the skin, accelerating its regeneration.
More about ingredients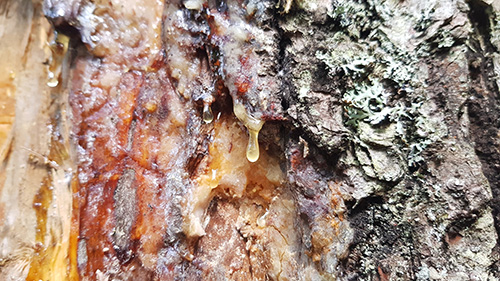 Product contains
The ointment contains a concentrated extract of spruce resin, an organic extract of marigold and lemon balm, vitamin E, carrot oil, and natural bisabolol.
Spruce resin
Calendula (Marigold pot)
Lemon balm
The ointment base is 100% natural and organic. It contains vegetable vaseline obtained from coconut and palm kernels, which is a mixture of triglycerides of vegetable origin. The ointment base also contains organic jojoba, olive, sunflower, and almond oils, as well as beeswax, lanolin, and shea butter.
The product is standardized on pure spruce resin obtained, purified, and used according to the traditional method of preparation.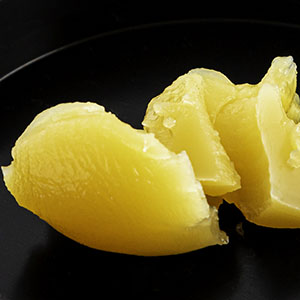 Featured actives
List of featured active ingredients in Oblak's Spruce Resin Ointment. The complete list ingredients, together with descriptions of Oblak Natural products is available in the category synergy of ingredients.
Spruce resin ... active ingredient
Calendula (Marigold pot) ... flower extract
Lemon balm ... leaf extract
Vitamin E ... active ingredient
Bisabolol ... natural active ingredient
Only some of the product's key active ingredients of the product are presented here. The product itself contains many other ingredients, including possibly some important active ingredients not listed here. For the full list of ingredients in the product, see the "Ingredients INCI" tab. Here you will find the ingredients listed according to the INCI nomenclature, in descending order according to the content of the product.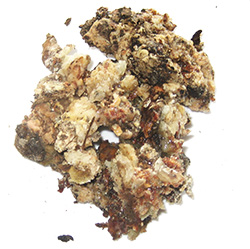 Organic cosmetics
All Oblak Natural products are manufactured according to the standard for organic cosmetics. They are certified as "organic" by the ECOGEA Institute in accordance with the standard for natural and organic cosmetics. The standard complies with EU standards for natural and organic cosmetic products.
Free from mineral oils (paraffin) and silicones
Free from dangerous synthetic additives and perfumes
Free from genetically modified organisms (GSO)
Free from animal testing
You can read more about the ECOGEA standard for organic cosmetics on the website ECOGEA Institute.
Made in Slovenia
All Oblak Natural products are made in Slovenia. Raw materials for products are purchased from Slovenian producers, as much as possible. Slovenia, which lies at the crossroads of the Alpine, Mediterranean, Pannonian and Karst worlds, can boast of extremely beautiful nature, vast forests, rich water sources and peaceful countryside. This ranks it among the biotically richest areas in Europe and thus belongs to the most ecologically green and clean inhabited areas in Europe.
Slovenia is the green garden of Europe, more than 60% of the country is forested.
Slovenia has clean drinking water of exceptional quality.
Slovenia is a biotically rich area with colorful habitats.
Slovenians are a nation of beekeepers who process various types of honey and beekeeping products.
The entire manufacturing process of Oblak Natural products is mostly done by hand, in the surroundings of Ljubljana city and in the spirit of traditional family production.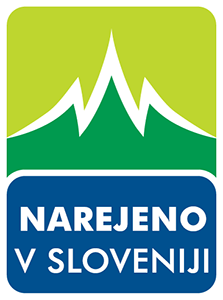 Synergy of ingredients
Oblak Natural products contain a synergistic and holistic combination of natural active ingredients on an organic basis. These are various plant extracts and natural active ingredients combined in the right ratio and in the correct concentration. This results in exceptional products that have an even better effect on the skin and body due to the interaction of several ingredients.
Several different active ingredients work synergistically in the products.
All active ingredients are added in a sufficiently high concentration and in the correct ratio.
The combinations are based on proven traditional concepts.
Oblak Natural products have a rich composition and are made from selected ingredients.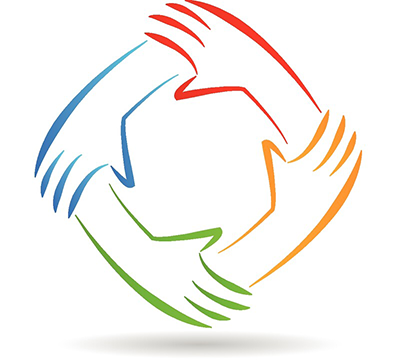 Where to buy?
Oblak Natural products are available directly through the online store Herbana, in Slovenian pharmacies, in some specialty stores, in organic and herbal stores and through various partner online stores.
Directly through the online store Herbana.
Slovenian pharmacies and some specialty stores.
Organic and herbal stores.
Partner online stores.
For direct purchase visit Herbana online shop.