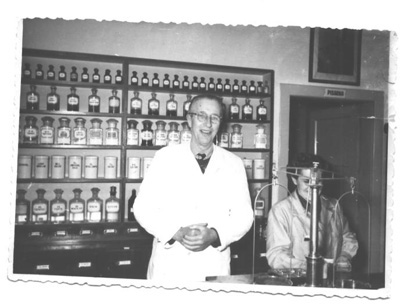 The beginnings of the interest in medicinal plants
Even in the lower grades of elementary school, Josef proved to be a diligent student, so his parents sent him for further education. After finishing elementary school he attended the Poljane Gymnasium in Ljubljana, but shortly after graduation the First World War began. Josef Oblak was an officer in the Austro-Hungarian army for four years. He fought on the front in Galicia and on the Soca front, and at the end of the war he was General Maister's fighter on the northern border, in Carinthia. Even as a young officer he loved to advise his comrades on various health problems and prepared various "ointments" and remedies for them.
After the war, Josef continued his education. Due to his great interest in medicinal plants, he decided to study pharmacy in Zagreb, which he successfully completed in 1923. After finishing school, he first worked in various pharmacies in Ljubljana, the longest in Trnkocy. He finally opened his pharmacy only in 1932, when the Chamber of Pharmacists granted him a license. Initially, the pharmacy was located in the basement of the building next to the old post office, but in 1939 Celovska street was paved and the pharmacy moved to the first floor of the new Bevant House. Before the pharmacy was opened in Sentvid, the residents of the surrounding area were supplied with medicines in the pharmacy in St. Rok in Siska (area in Ljubljana).
Josef Oblak (1893-1963) completed his master's degree in pharmacy from the Serbian-Croatian-Slovenian University in Zagreb on December 12, 1923.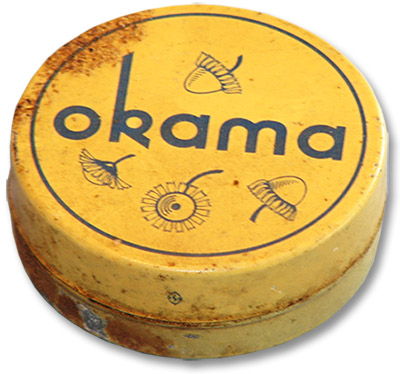 Original jar of OKAMA ointment from Josef Oblak pharmacy
In the years following the opening of his own pharmacy, Josef Oblak devoted himself even more to education about the effects of medicinal plants. In 1936 he succeeded in producing his first known Okama ointment.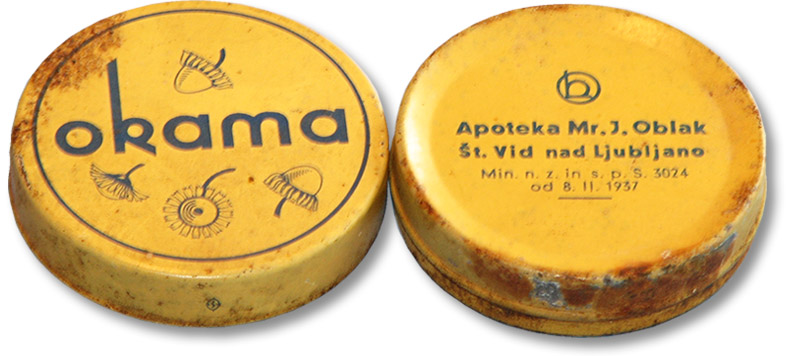 Okama, the time between the two wars and partisan sanitation
The name Okama is an abbreviation for Oblak's chamomile ointment, which contains mainly chamomile and calendula extracts, as well as Icelandic moss extract. During his education, he also learned about the extraordinary healing power of witch hazel, which successfully closes veins and capillaries in cases of bleeding. Thus, he also included witch hazel extract in the final formulation of Okame. In addition to Okama ointment, pharmacist Josef Oblak also produced Kamila cream, which was very similar to an ointment, with the difference that the active ingredients were not contained in an ointment base, but in a creamy (water) base. The ointment was intended more for therapeutic, medicinal use, while the cream was intended for cosmetic care.
The pharmacist Josef Oblak sent samples of Okama to the then very well-known Swiss pharmaceutical-chemical company J.R. Geigy AG, which was later known for a long time as Ciba-Geigy AG. Today, after a series of mergers and renaming, its successor is one of the largest pharmaceutical companies in the world, the Swiss Novartis. From the company J.R. Geigy Ltd, he received a very complimentary response and a serious invitation for cooperation. The cooperation did not materialise because the World War II had begun. After the world war II further cooperation was unfortunately impossible due to the political climate and other conditions.
As an old fighter, pharmacist Josef Oblak felt able to fight against the occupiers. In the first two years he illegally collected medicines and medical supplies and sent them by courier to the partisan health department. When it became too hot for him in Sentvid near Ljubljana in 1943, he fled to the partisans, taking the last of the medicines and bandages and the entire supply of Okama with him. Since 1943 he successfully helped his comrades with his knowledge in the partisans in the medical unit of the Kokrska battalion. With Okama he treated his comrades in the forests of the Gorenjska region, from Cerkno and Davca to Jelovica. During the war his pharmacy was run by the German pharmacist Rems.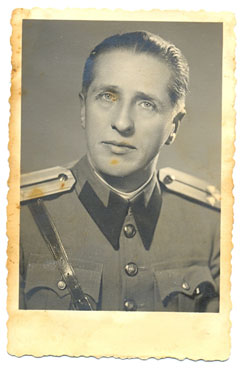 Josef Oblak in uniform.
After the war, pharmacist Josef Oblak returned home and continued to work in his pharmacy. He also spent a lot of time researching and testing new natural and herbal preparations. He read a lot and followed various literature. He quickly used all his knowledge, combined it with new findings and regularly mixed different preparations in his laboratory.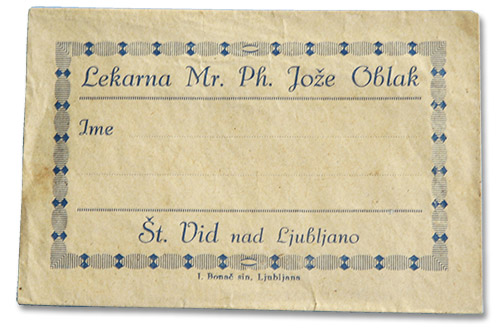 Spruce resin ointment and novelties
He remembered how, at that time, they made preparations from spruce resin on the farms themselves, which were used to relieve joint pain in the elderly and even to treat mastitis in cows. The basic idea for Oblak's spruce ointment was born. Since he was also a member of the hunting association, he often collected spruce resin while hunting and tried to make an ointment from it. He even tested Oblak's spruce ointment on wounded hunting dogs, with surprisingly good results. The effectiveness of spruce resin in the treatment of open wounds and bedsores was also scientifically confirmed by Finnish medical scientists sixty years later.
Soon realizing that his pharmacy was going to be nationalized, he decided to donate it to the state, and it was nationalized in 1947. He remained in this pharmacy as manager until his retirement in 1958. Until his death in 1963, he introduced or taught his son Josef Oblak Jr. the secrets of medicinal herbs.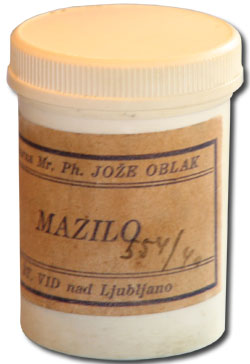 Original jar for herbal ointment
In the period before his retirement, pharmacist Jozef Oblak produced another product, a cream called Herbana, in which he invested all his knowledge and experience gained over the years. Herbana contained no less than 14 different medicinal plant extracts, which were carefully researched in relation to each other. He mainly selected medicinal herbs that worked perfectly together. The most important herbs were calendula, chamomile, St. John's wort, lavender, yarrow and some others. The cream was intended for multipurpose use, especially for the treatment of all skin conditions (dermatitis), for the care of dry skin and for the relief of allergies and skin inflammations.
Herbana represented the crown of all the knowledge of pharmacist Josef Oblak and was the first herbal cream in our country at that time. Although Herbana was the real pride of Mr. Oblak, it never experienced such fame as Okama, Kamila and Oblak's Spruce Ointment, because it came to the market quite late. After his retirement, Oblak produced Okama, Kamila, Oblak's Spruce Ointment and Herbana only for his own use and for relatives and acquaintances.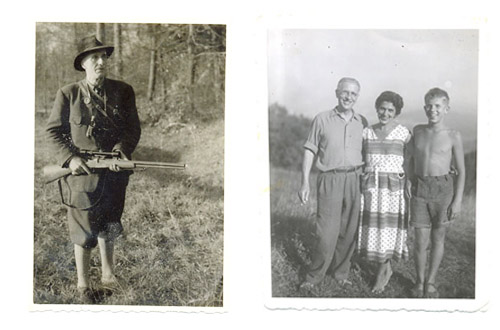 A more recent period
Since the pharmacy was no longer owned by the Oblaks, Josef Oblak's son, Josef Oblak Jr. studied mechanical engineering and successfully graduated in 1971. In 1980, he also graduated with a master's degree. Despite his technical and mechanical education, Josef Oblak Jr. always cherished a burning love for medicinal plants. All the time he studied a lot about the functioning of medicinal plants and made various preparations for his own use. He established many contacts with other herbalists and was even the chairman of the Herbalists Association of Ljubljana between 1994 and 1996.
After Slovenia's independence in 1991, unlimited opportunities for entrepreneurship presented themselves, so Josef Oblak Jr. decided to continue the family tradition and devote himself to herbalism. Since he had always carefully kept the original recipes of Okama, Oblak's spruce ointment and other remedies, he decided without further hesetation to recreate them again.
Josef. Oblak Jr. started manufacturing Okama, which people liked to use for treating all skin conditions, especially various inflammations, wounds and burns. Okama also proved to be an excellent remedy for treating hemorrhoids. The reputation of Oblak's spruce ointment grew more and more, and due to the great demand from customers, even well-known Slovenian wholesale drugstores, specialized stores and retail pharmacies included it in their sales program.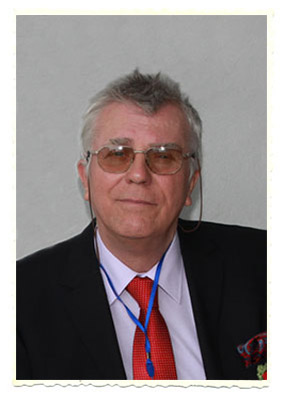 Josef Oblak Jr.
Today, the family tradition is continued by the third generation, the grandson of pharmacist Josef Oblak, Tine Oblak. After graduating from the Faculty of Chemistry and Chemical Technology, Tine Oblak continued his education and graduated with a master's degree in chemical sciences. He successfully applied his expertise in the manufacture of the products and updated the formulations. All new products of chemist Tine Oblak are based on medicinal plants and active ingredients known mainly from folk medicine. Tine Oblak, like his father, is a member of the Herbal Society and continues to educate himself about medicinal plants and collaborate with herbalists.
Herbana represented the crown of all knowledge of pharmacist Josef Oblak.
Besides Okama ointments, Oblak's spruce ointment, horse chestnut ointment and Herban cream, chemist Tine Oblak has produced a number of other preparations intended mainly for skin care and elimination of various skin problems. All products are based on known active ingredients of plant origin and natural organic composition. The products, the basic formulas of which were developed by pharmacist Josef Oblak, are collected under the brand name Oblak Natural. Newer products, which are the result of the development of later generations, are collected under the Herbana brand.
Visit herbana website